Extensive Services
Extensive Services: Many individuals have difficulty understanding the end split determination for the Extensive Services Nursing category. Patients will RUG into the Extensive Service category if they have received IV feeding/hydration in the 7 days prior to the assessment reference date or IV medication, suctioning, tracheostomy care or use a ventilator/respirator in the 14 days prior to the assessment reference date. If at least one of the above treatments is coded and the resident has an ADL score of 7 or more, he/she classifies as Extensive Services. If the ADL score is below 7, the patient will fall into the Special Care Category (SSA).
To complete the scoring, however, an "extensive count" will need to be calculated to determine which extensive services category will yield (SE3, SE2 or SE1). The extensive count may range from 0 to 5 points. One point is added for IV/feeding hydration. An additional point is added for IV medication. To complete the extensive services count, determine if the patient also meets the criteria for Special Care(one point), Clinically Complex(one point), and/or Impaired Cognition(one point). One point is added if the patient meets any of the criteria for these RUG categories. No additional points are earned for meeting more than one of the criteria in the same category.
For example, a patient with an ADL score of 7 or greater is coded on the MDS as having had IV medication, multiple sclerosis, quadriplegia and oxygen.
Extensive Services Count Example
IV Medication
Yes
1

IV Hydration
No
0

Special Care
Yes (Multiple Sclerosis and Quadriplegia)
1

Clinically Complex
Yes (Oxygen)
1

Impaired Cognition
No
0


Extensive Services Count = 3

The extensive servcices count is used as follows:
Extensive Services Count RUG-III Class:
Score of : 4 or 5 = SE3
2 or 3 = SE2
0 or 1 = SE1
The above patient would yield a RUG of SE2.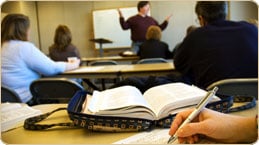 Find out more ways to increase your Medicare Revenue Click Here