Rehab Goal Setting

Rehab documentation should always show the benefit they are having toward the patient's overall function.

Measurable progress should be shown, and rehab goals should be specific to the patient. Short-term goals should have greater detail and be measurable. Harmony recommends identifying what the patient must be able to do in order to return home safely. Patients may be able to perform activities independently while participating in skilled therapy sessions but may not be well conditioned enough to perform these activities repeatedly at home.


Patients do certain activities repeatedly at home, for example:

Consider how many times a patient must stand up and walk to the bathroom during the day and at night
How long can the patient stand to perform basic bathing and grooming tasks?
Is the patient able to stand and prepare an entire meal?
How far can a patient walk down store isles; can they bend repeatedly to collect the items in their basket?
How far is the mailbox from a patient's front door of their home or apartment?

Barriers identified that impede progress should be stated positively and the therapist should identify what they are doing to compensate for the barrier. Stating the patient has made slow gains does not demonstrate the positive outcomes that have resulted thus far from skilled therapy intervention. Harmony recommends each therapy progress note contains a positive comment or outcome for each goal area that is a direct result of skilled therapy intervention.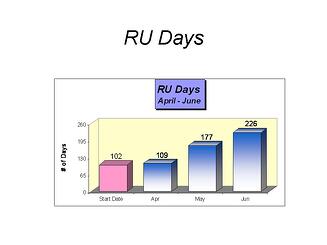 Learn How to increase your Rehab Revenue Click Here