RAC Issues Under Review

Harmony has been asked how facilities will know what RAC Audit issues have been identified and are currently under Medical Review. Once CMS approves an issue for review, the RAC will place the issue on their Web site. Providers should check the RAC website regularly to see all issues that have been approved by CMS and are being audited by the RAC. Each Recovery Audit contractor is required to post the current issues under Medical Review for their region. You can find this page on the website for the RAC covering each of the four regions.
DCS who is the chosen RAC for Region A is addressing the following issues: https://www.dcsrac.com/issues.html
Region B issues: https://racb.cgi.com/Issues.aspx
Region C issues: https://www.connollyhealthcare.com/RAC/pages/approved_issues.aspx
Region D approved issues: https://racinfo.healthdatainsights.com/Public/NewIssues.aspx

Harmony conducts Pre-RAC Medical Reviews to assist facilities in composing documentation and maintaining supportive medical records which represent all services provided. Harmony educates on how to handle Help Letters and denied claims.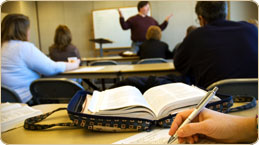 Learn More about our Mock RAC Audits click here