MANAGING LENGTH OF STAY

Case management by the rehab staff is one of the primary factors effecting Medicare length of stay. Generally, when a patient is admitted for short term rehab their underlying medical conditions stabilizes before they have reached their functional potential. Therefore, although Harmony always teaches that nursing anchors all Medicare Part A skilled admissions, there are instances when the Rehab Department is the driving force behind the patients discharge plan.

Medicare supports providing rehab services to help the patient achieve their prior level of function. This should be thoroughly investigated and considered when discussing the patient's potential discharge and Medicare length of stay. The following is a brief list of questions to consider before taking a patient off therapy:
Is the patient going home with an assistive device they did not previously use? Does the patient have the potential to progress to a less restrictive device?
Are we asking caregivers to assist the patient with any of their ADL or IADL tasks that the patient was able to do before? Does the patient have the potential to do these tasks on their own with further training?
If the patient is returning to an assisted living facility, did the patient utilize all of their services before or will they be using services that they previously did not? Do they have the potential to resume their prior routine?
Even though the patient has assistance available (ALF, spouse, etc.) do they want to rely on their caregiver or are there activities the patient would like to be able to do on their own?
Does the patient enjoy making their bed every morning?
Would the patient prefer if other people did not wash their undergarments?
Does the patient like to make their own afternoon tea?
If yes is the answer to any of these questions it is clinically appropriate to investigate continuing the therapy program and further progress the patient to their highest functional ability. It is important to update the therapy plan of care to include new goals specific to these higher functioning tasks and ensure that it documented that these goals directly relate to the patient's prior level of function and appropriate Medicare length of say.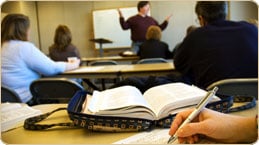 For a Free Analysis of your facilities Medicare Length of Stay CLICK HERE