Daily Skilled Nursing Documentation

Daily skilled nursing documentation is the basis for providing information that the patient has a need for daily skilled interventions. Although a patient may actually categorize as a rehab RUG for payment, it is crucial to support the need for daily skilled services through nursing documentation.

Harmony suggests that the facility provide guidance for the licensed staff via a format for skilled note writing that adequately reflects the daily skills provided to each patient.

Skin: Capturing pressure ulcers on the treatment sheets when they develop is important for both reimbursement and compliance reasons. The presence of two Stage II ulcers (i.e., bilateral reddened heels or bilateral reddened buttocks) can increase a patients RUG score from a Clinically Complex group to the Special Care group. This is advantageous for both PPS and OBRA assessments. It has been Harmony's experience that skin care, pressure ulcers, and coding in Section M of the MDS are areas of which state surveyors pay special attention. Pristine documentation in this area is required to avoid citation.

Fever: Another area that is often overlooked in daily skilled nursing documentation is capturing fevers with other conditions. Fever, in combination with the following, can potentially increase patients' RUG scores to the Special Care group.
Pneumonia.
Dehydration.
Vomiting.
Weight loss.
Tube feeding.
The documentation of the presence of fever with these conditions can positively affect both a PPS and OBRA assessment. This advantage is intensified when the assessment can be dually coded as a PPS and an OBRA-required assessment, because it will affect both Medicare and Case Mix reimbursement.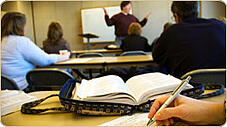 Learn more about teaching your team daily skilled nursing documentation Click Here