Quality Indicators in a SNF Part II

Certain conditions impact the 5 Star Rating Quality Indicators, and it is essential to identify pertinent data in order to assess, paint a true portrait of the beneficiary, and care plan to reduce risk for recurrence. Conditions coded on the OBRA admission assessment are stored in the database to compare to the next OBRA assessment.

The primary use of the QI reports by facilities will be to:
Identify any potential areas of concern to focus quality assurance (QA)/quality improvement (QI) activities
Identify and select a resident sample for a QA/QI review.
It is important to determine why certain indicators triggered. If there is a documented clinical condition, then for example, dehydration may be an expected outcome. Ensure that clinical rationale reflects and care plans the risk/complication. Triggered indicators are not an indictment of facility mistakes and culpability rather they are a tool to evaluate systems and quality improvement programs.
The QIs/QMs and reports are not to be considered in isolation but should be used in conjunction with all pertinent information about a facility.
Accidents:
1. Incidence of new fractures
2. Prevalence of falls
Behavior/Emotional Patterns:
3. Prevalence of behavioral symptoms affecting others (Risk adjusted: low and high risk)
4. Prevalence of symptoms of depression
5. Prevalence of symptoms of depression without antidepressant therapy
Clinical Management:
6. Use of 9 or more different medications
Cognitive Patterns:
7. Incidence of cognitive impairment
Elimination/Incontinence:
8. Prevalence of bladder or bowel incontinence (Risk adjusted: low and high risk)
9. Prevalence of occasional or frequent bladder or bowel incontinence without a toileting plan
10. Prevalence of indwelling catheter
11. Prevalence of fecal impaction*
Infection Control:
12. Prevalence of urinary tract infections
Nutrition/Eating:
13. Prevalence of weight loss
14. Prevalence of tube feeding
15. Prevalence of dehydration*
Physical Functioning:
16. Prevalence of bedfast residents
17. Incidence of decline in late loss ADL's
18. Incidence of decline in ROM
Psychotropic Drug Use:
19. Prevalence of antipsychotic use in the absence of psychotic or related conditions (Risk adjusted: low and high risks)
20. Prevalence of anti-anxiety/hypnotic use
21. Prevalence of hypnotic use more than two times in last week
Quality of Life:
22. Prevalence of daily physical restraints
23. Prevalence of little or no activity
Skin Care:
24.Prevalence of stage 1-4 pressure ulcers (Risk adjusted: low risk* and high risk)

*Indicates a sentinel event.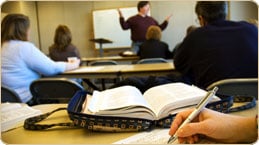 Find out how we can increase your facilities 5 star rating