Increase your Medicaid CASE MIX INDEX TIP #3
Skin Issues: Noted skin issues should be followed by a chart audit by the MDS coordinator to determine if these skin issues are as a result of pressure, venous stasis or excoriations due to incontinence. Early identification and coding of skin issues on the MDS assures that these issues are being care planned and treated.
Realize that the Special Care category yields if the patient merely has two reddened skin areas (such as bilateral reddened heels). These subtle skin changes are important to identify primarily to prevent further breakdown. However, some Assessment Coordinators are leery on coding.
Financially, if these areas occur during an assessment window - code it! The Special Care category is a robust CMI and this level certainly impacts the overall reimbursement.
SSA vs. PB1 = 1.2410 - 0.6409 = 0.6001
Special Care Skin Criteria:
Ulcers (2+ sites over all stages) with 2 or more skin treatments.

Any stage 3 or 4 pressure ulcer with 2 or more skin treatments.
Surgical wounds or open lesions with 1 or more treatments.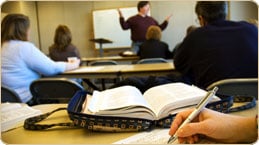 Get a Free Analysis of your facility!!!