Medicare Part B Therapy Program Development: THERAPY SCREENS FOR THE LTC PATIENT POPULATION

Rehabilitation Therapists are integral members of the interdisciplinary team as is their participation in the process of resident assessment for Medicare Part B Therapy Program Development. The routine therapy screen assists in identifying areas of decline or the potential for improvement, before loss becomes permanent or opportunities for improvement are missed.

It is appropriate to perform routine therapy screening. While quarterly screens are beneficial, a screen should be completed no less than annually. The proactive timing of screens may positively impact resident function; Medicaid reimbursement as well as the Facility Quality Indicators in risk indicators.

Optimal scheduling of routine screens involves completing the screen in conjunction with the OBRA assessment. It is beneficial to complete the screening process 2 weeks before the scheduled ARD in order to coordinate services as indicated. This valued intervention is supported in regulations (F406: §483.45 Specialized Rehabilitative Services).

It is important to note that an MDS assessment may be done early but never beyond the 92 days allocated. There is the option of also completing an additional assessment as the RAI Users Manual indicates that Quarterly assessments are to be completed minimally 3 times per year following a comprehensive assessment.

In order to obtain maximum impact for Medicare Part B Therapy Program Development these delivered therapy services, an Assessment Reference Date needs to be planned and set to capture: At least 150 minutes of therapy per week: 1 therapy - 5 days/week or 5 days of therapy across 3 disciplines.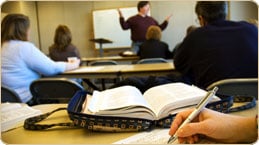 For More information on Medicare Part B Therapy Part B Program Development click here